Glass & Ceramic Wall Tiles
Custom Wall Tiles Enhance Any Space
Tile isn't just for floors and countertops, it can also be a beautiful design element on the walls of your kitchen, bathroom, or other parts of your home.
The Finishing Touch is expert at using decorative tiles to create a focal point or feature accent with unique and interesting arrangements of patterns and colors; from the popular backsplash of subway tile behind the kitchen sink, to unique bathroom designs and standalone wall art. Glass and ceramic wall tiles can add unique detail, color, and charm, and they can be paired with other tiles to make a bold statement. Gleaming metal tiles in stainless steel or copper also make a huge impact.
The Finishing Touch has a large variety of tiles for your floors, walls and more. We offer a comprehensive warranty on all the products we carry and services we perform, guaranteeing the quality of our workmanship. Contact us today for a free design consultation and estimate.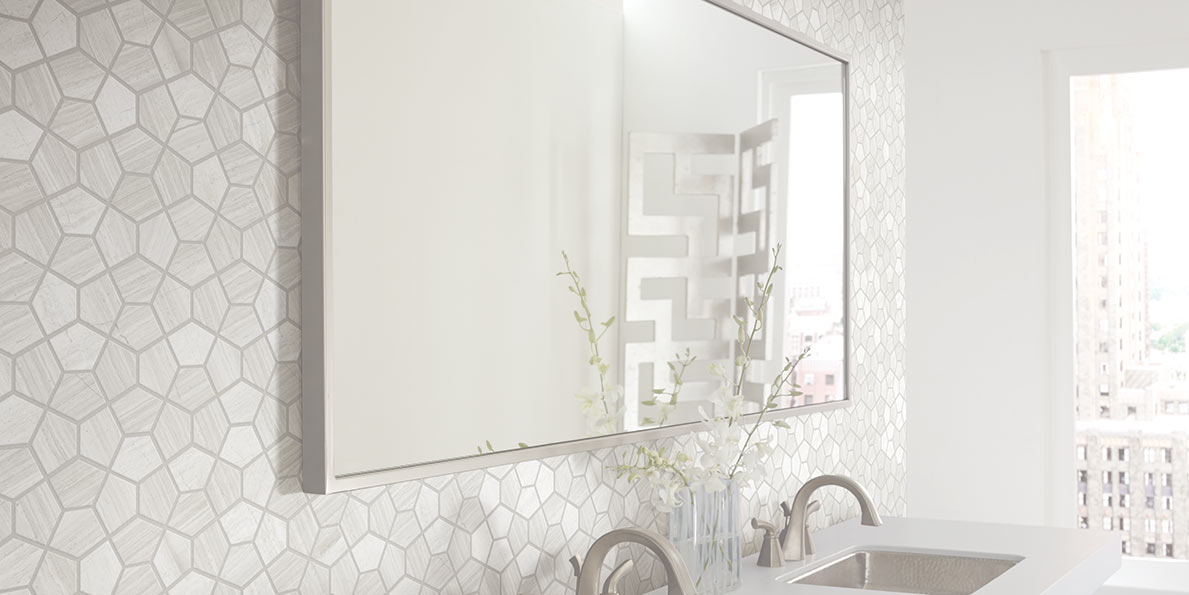 Give your home the
5-Star Treatment with
The Finishing Touch